There has been a close bond between Askania and aviation ever since the beginning of aviation in the 19th century. ASKANIA measuring and navigation instruments were used in the maritime sector even before Otto Lilienthal and the Wright brothers completed their first successful flights. Flight navigation in three-dimensional space developed from sea navigation. In the tradition of accurate marine instruments, ASKANIA developed precise flight navigation instruments in the early 1920s.
ASKANIA on-board instruments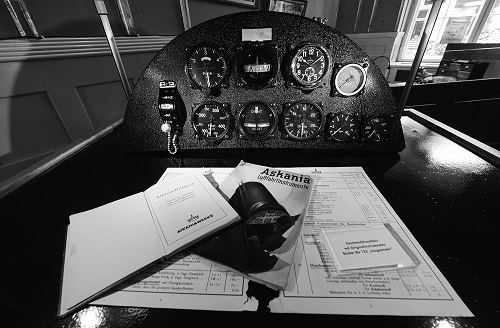 In the 1920s, due to the increasing performance of the machines, flight navigation started posing special demands on the flight instruments. The faster an airplane flew, the more accurate the navigation instruments had to be. From 1921 onwards, ASKANIA has built flight instruments such as on-board clocks, compass systems, altimeters, speedometers and artificial horizons instruments for the military and civil aviation.
One of the highlights of the ASKANIA aviation tradition was the first crossing of the Atlantic from east to west in the Junkers W33, named "Bremen". In a 36-hour flight, the "Bremen" flew from Ireland to Newfoundland without a radio. A milestone in aviation was reached. On board were numerous ASKANIA instruments: For the event of failure, two ASKANIA speedometers and two turn indicators, as well as the oil-bearing ASKANIA compass and a fine altimeter.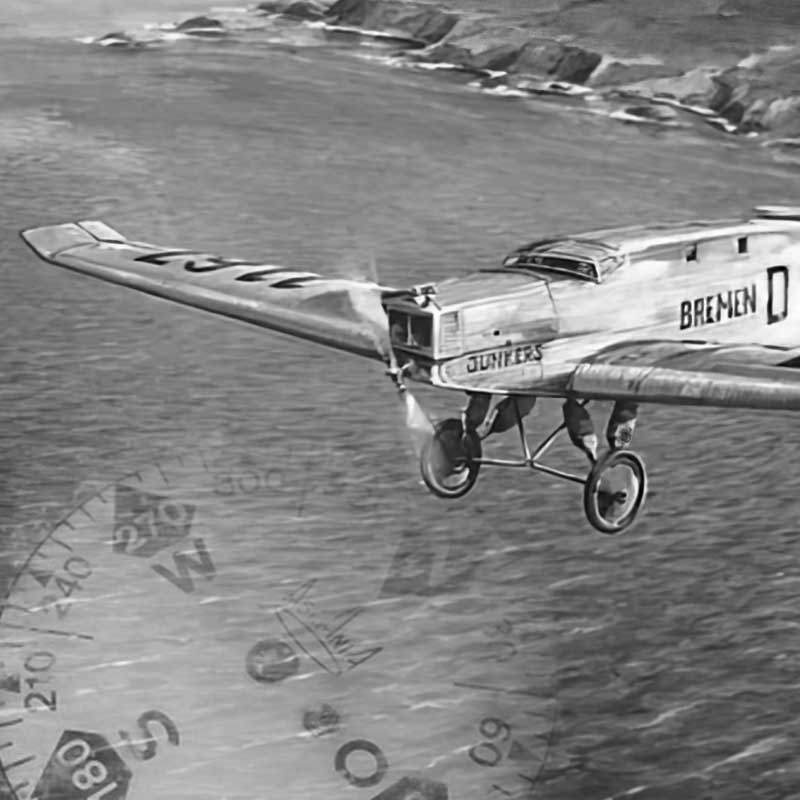 The names Elly Beinhorn and ASKANIA stand for a time marked by numerous records. Elly Beinhorn started her career as an aerobatic pilot. She fulfilled her wish for long-distance flights in the 1930s. At the age of 23, she flew to the Sahara on her own, and at 24, she circumnavigated the globe. She achieved many records with her Bf 108 "Taifun", a legendary aircraft equipped with ASKANIA on-board instruments.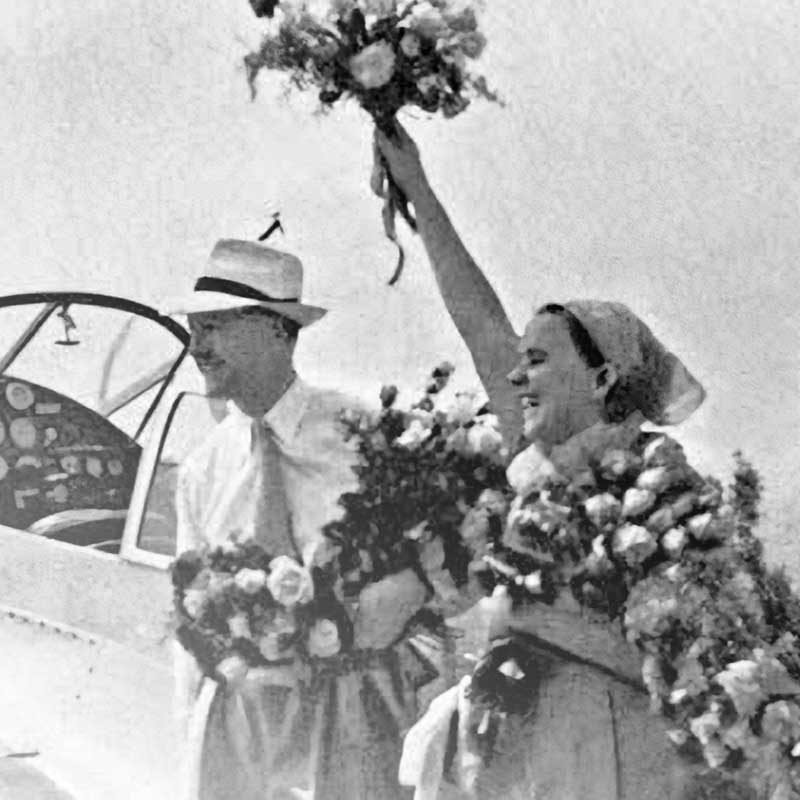 Find your
personal ASKANIA wristwatch