Our Stores
ASKANIA Flagshipstore & Atelier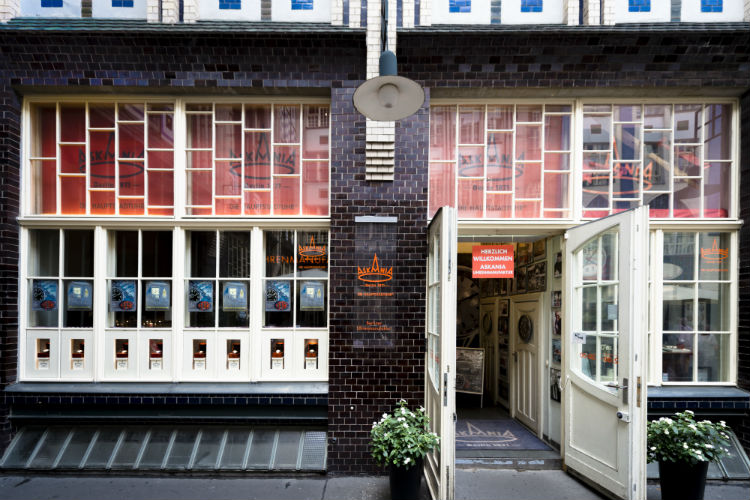 The ASKANIA Manufactory and the flagship store are located in the heart of Berlin, in the popular Hackesche Hoefe.
There we welcome you in the small historic ballroom, which is the only room in the Hackesche Hoefe that has been restored to its original Art Nouveau state.
The perfect ambience to learn about the art of Berlin watchmaking, to find out about stories from the time of flight pioneers and much more while enjoying a glass of sparkling wine. In particular, here you will discover the entire collection as well as the most important ASKANIA on-board instruments of the 1920s and 1930s.
Let our competent sales team advise you and buy a piece of German craftsmanship for yourself or for a dear person.
We look forward to your visit!
Here, at the Palais Holler am Kurfuerstendamm 170, classic elegance meets modern, cosmopolitan architecture – just as our watches combine classic elegance with the growing demands of our modern time.
The distinct character of our watches, their uniqueness, quality standard and history – all this can be found in the ASKANIA Atelier with its exclusive showroom and museum.
The focus is on the development process from innovative design to the finest production and refinement of high-quality ASKANIA watches.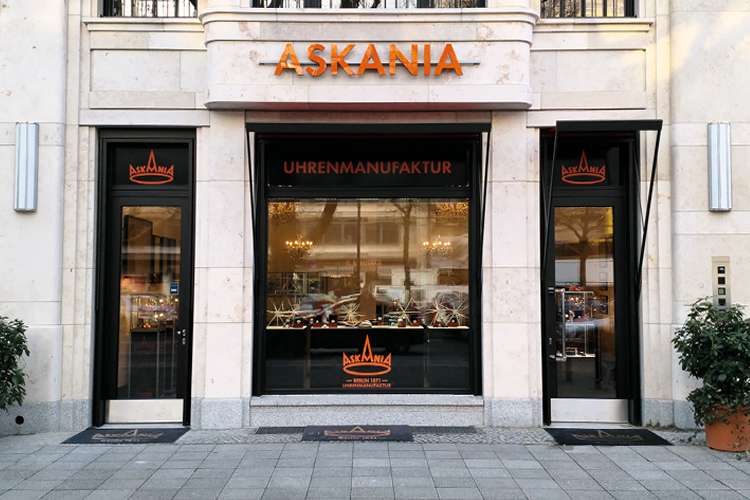 You don't live in Berlin?
No problem!
Here you will find a jeweler near you who runs our watches.
Find your
personal ASKANIA wristwatch