A highlight among the many outstanding events in Berlin was the presentation of the ASKANIA AWARD, which took place for the eighth time in 2015. On February 3, shortly before the Berlinale, the friends of the ASKANIA watch manufactory, the only manufacturer of premium watches in the capital, met with numerous prominent representatives from the worlds of film, television, business and politics to select the 2015 award winners in the noble surroundings of the Kempinski Hotel Bristol Berlin.
ASKANIA Shootingstar AWARD 2015
Emilia Schüle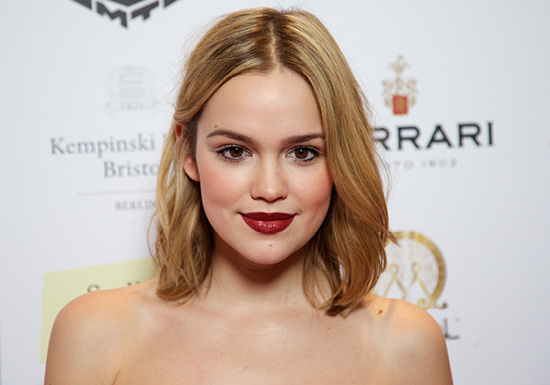 Emilia Schüle: Enchants in every role. Ever since she fascinated the audience with her performance in Wegwerfmädchen and Das goldene Band episodes of the Tatort series, her name has been closely linked to the German film industry. We honor this young actress and we are certain that we will still see and hear a lot more about her in the years to come.
Photo gallery ASKANIA AWARD 2015
Find your
personal ASKANIA wristwatch