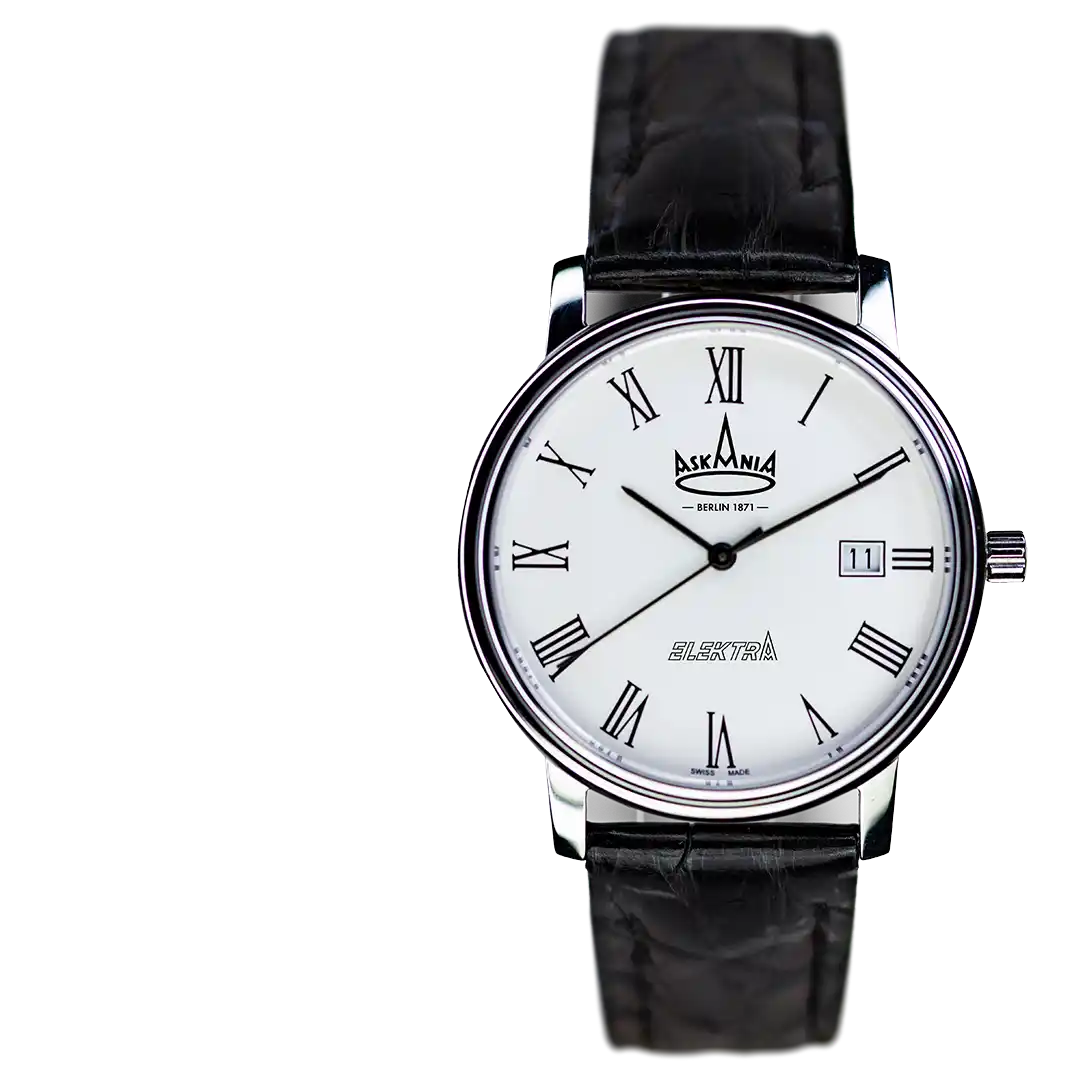 Ticking modernity from the traditional Askania company. Askania, Berlin's only watch manufacturer, is expanding its extensive range of watches with the ELEKTRA model series.
As the name suggests, this model series is a completely new Askania development in the field of battery-powered quartz movements. With this, we would like to take into account the different customer wishes, which, in addition to high-quality mechanical movements, also extend to the reliability and easy handling of a quartz movement.
As a basis for our newly developed ELEKTRA, we use high-quality ETA quartz movements from Switzerland, which are given the final Askania quality polish by the hands of our watchmakers.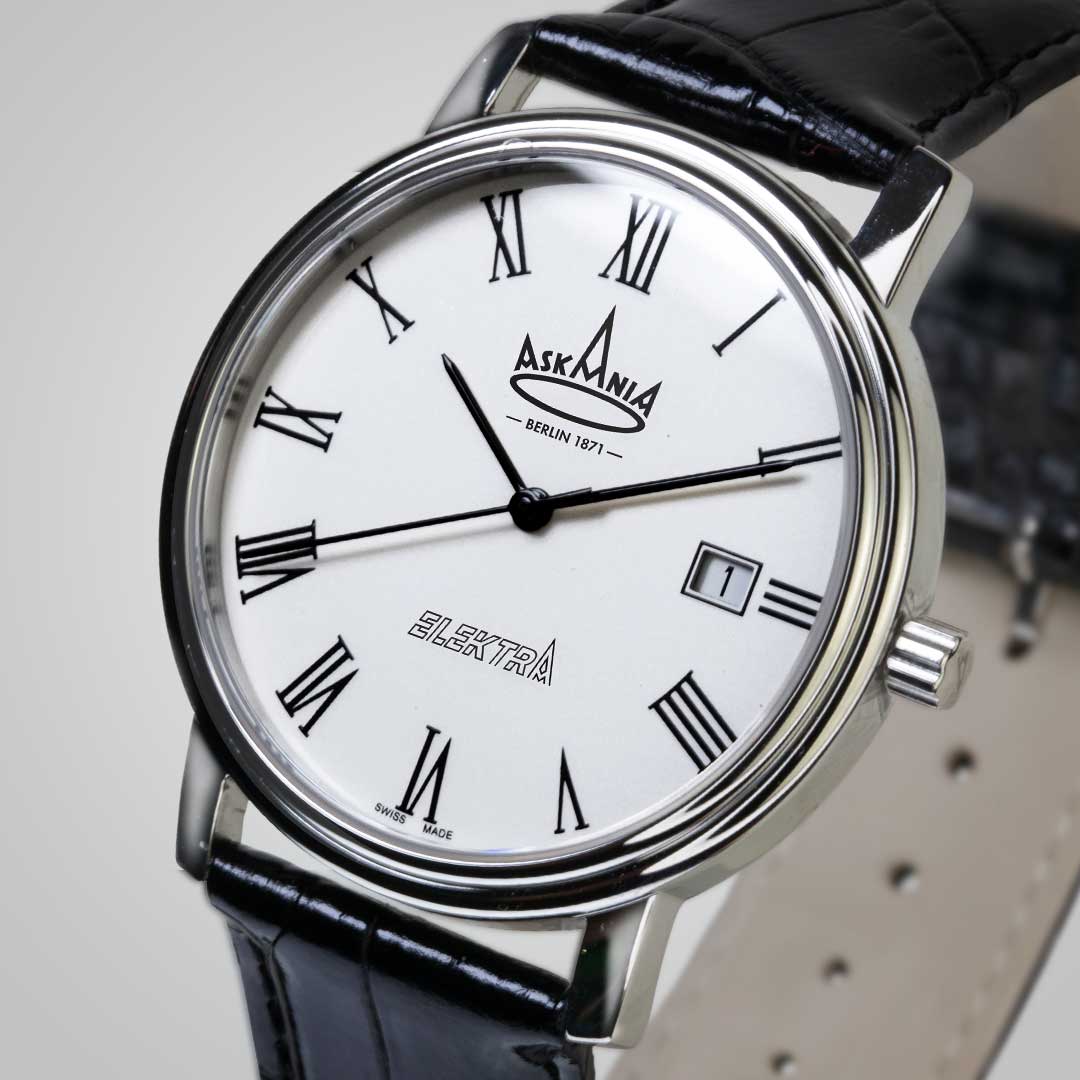 With variants in steel and steel/yellow gold, different sizes and dials, we cater to a wide range of public tastes. You too can enjoy a "ticking" piece of Askania on your wrist in a price range between 600 and
900 euros.
No products were found matching your selection.
Find your
personal ASKANIA wristwatch